Kirby. is. HERE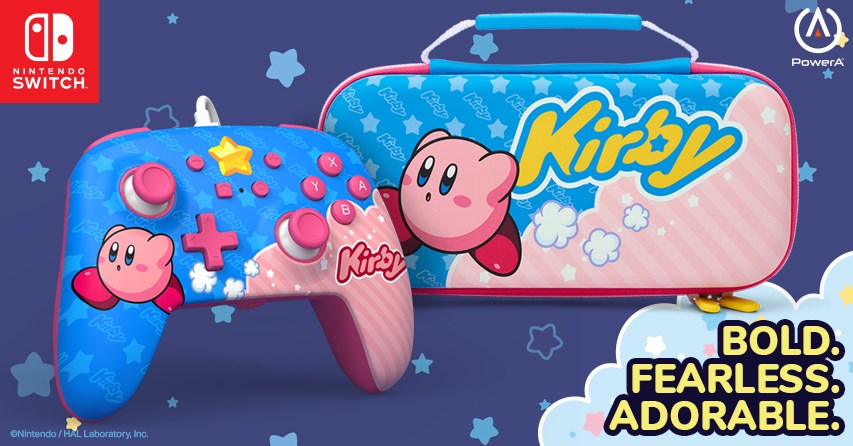 The people have spoken. They want Kirby swag. They want it bad.
Kirby is one of the most adorable Nintendo characters in existence, and thanks to our friends at Nintendo, we're puffed-up about PowerA's first officially licensed Kirby controller and matching case. Can anyone say 'collector's items'?

Officially licensed dreamy goodness: the amazing new PowerA Enhanced Wired Controller for Nintendo Switch featuring Kirby, and our sweet matching protection case that's compatible with the Nintendo Switch – OLED Model, Nintendo Switch and Nintendo Switch Lite family of devices. If it sounds like we are bragging—we are! Can you really blame us for when our Kirby gear looks this good?